Yes, I decided to make Kuala Lumpur ("KL") my end station. Reason? Further down south, towards Singapore, there is said to be even more road reconstruction than what I experienced up north. And it's just no fun (not to say anything about safety) to cycle kilometres and kilometres with trucks and cars passing by at close distance and at high speed. Also, I like to cycle in nice (dry) weather; the forecast for the following days is rain.
So I had my bicycle packed today. The closest bicycle shop to the hotel was some 10 kilometres away. When I cycle I often use Apple Maps (kind of used to that app since Google Maps doesn't work in China). When planning a route I always chose the 'walking' option. Same today. Well, that didn't work. The walking route often directed me over stairs (KL is hilly) or over roads that didn't exist. So I switched to the 'car driving option'. That also didn't work … I was directed over highways where bicycles are not allowed. So it took me some two hour to cover the 10 kilometres distance. Indeed, KL is not a city for cyclists.
But what a surprise when I was at the bicycle shop (the shop is called Rodalink). Very nice guys (in most bicycle shops nice people work) and great, great service. They packed my bicycle very well and even delivered it packed to my hotel: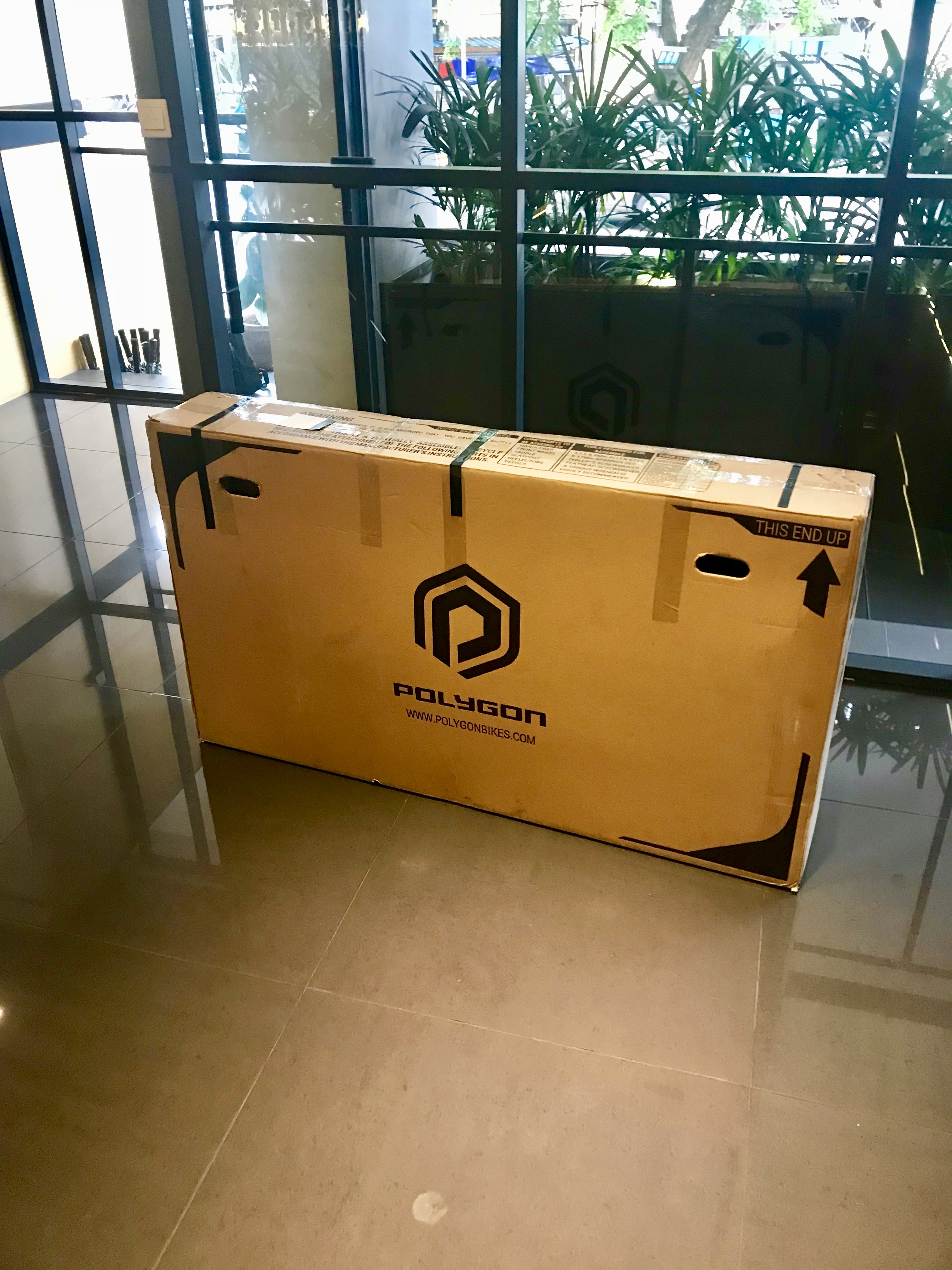 From the bicycle shop I walked back to the hotel. And while walking I realised that one of the reasons why big cities (the KL metro has a population of over 7 million) are interesting is because of the contrasts. New next to old and traditional next to modern.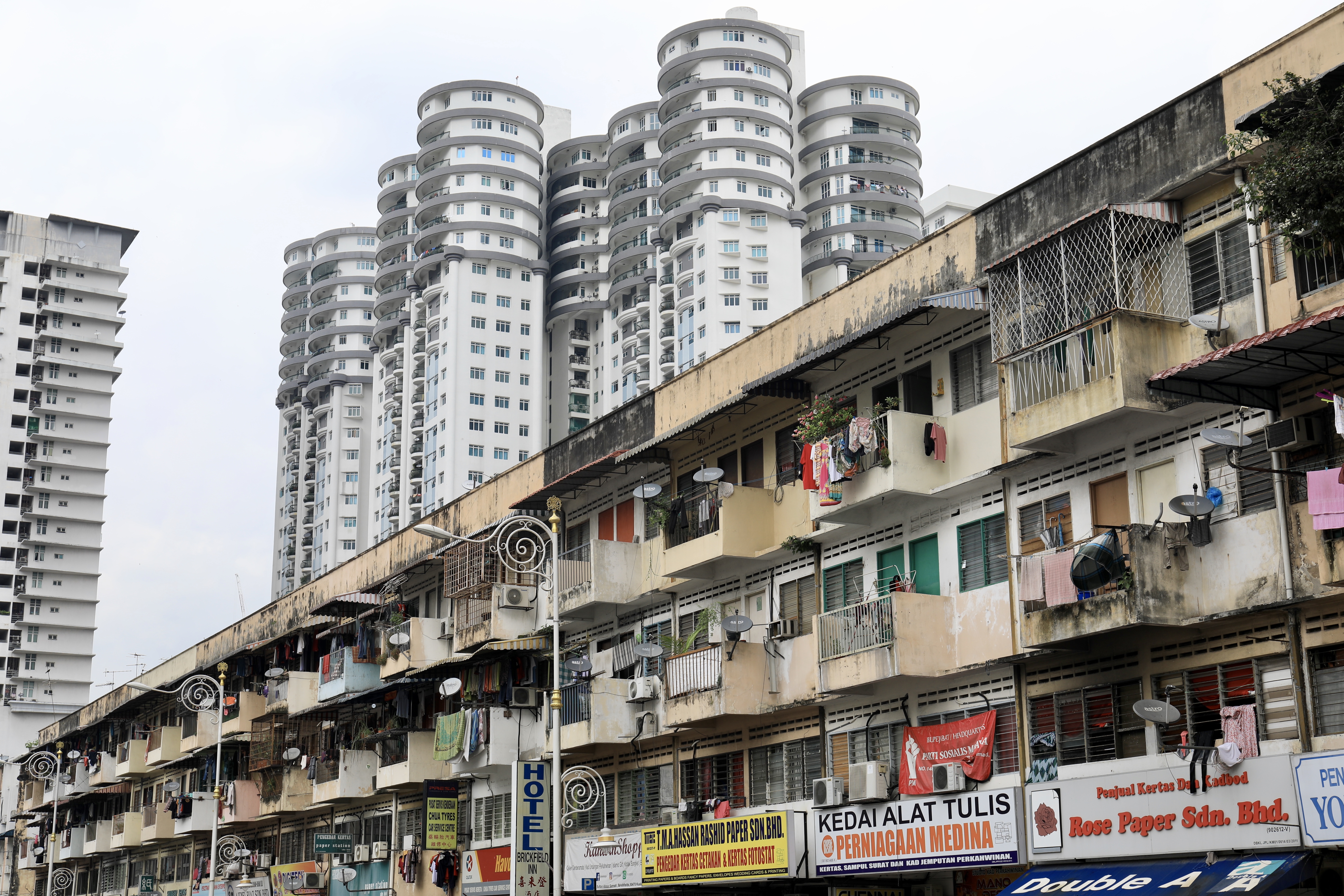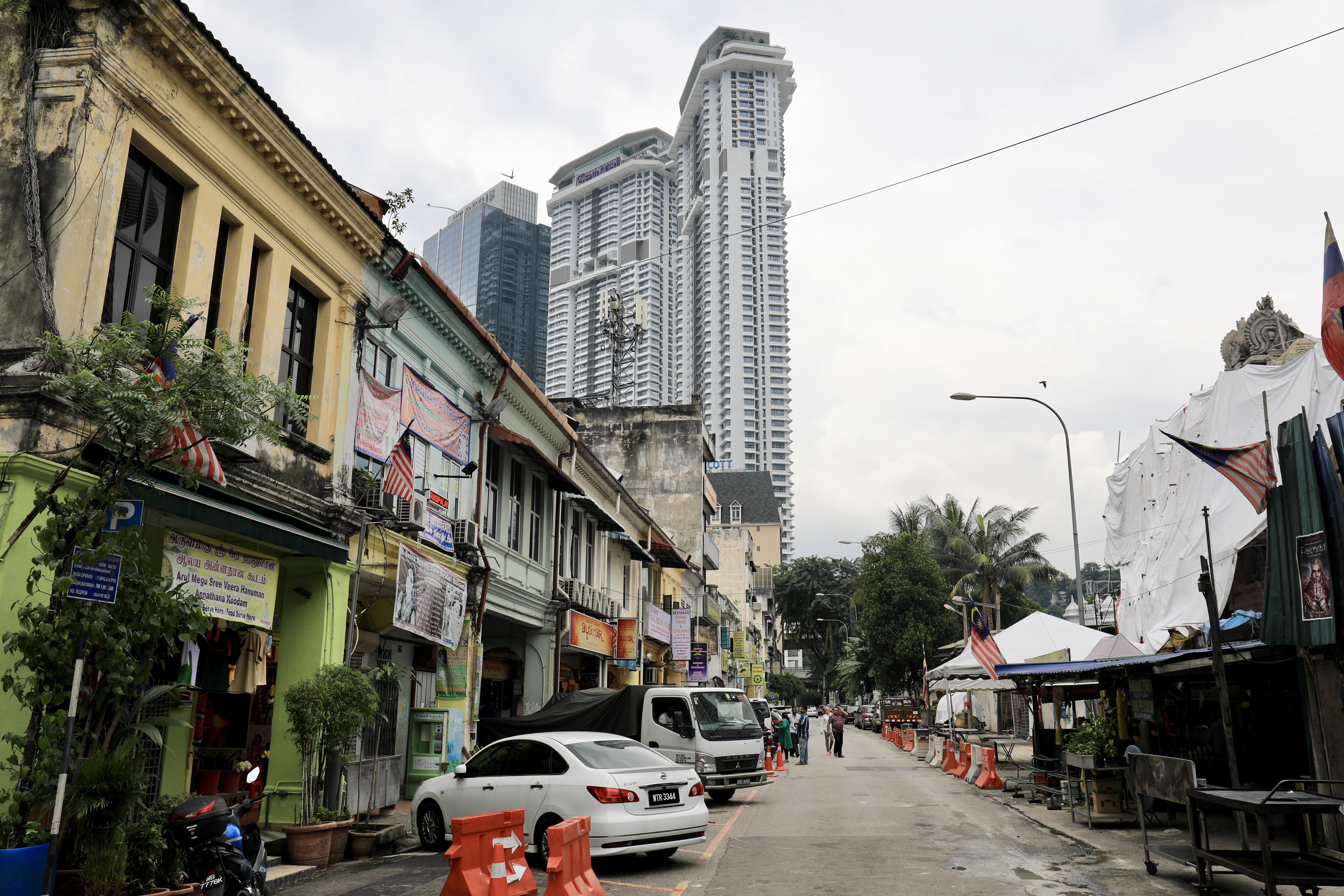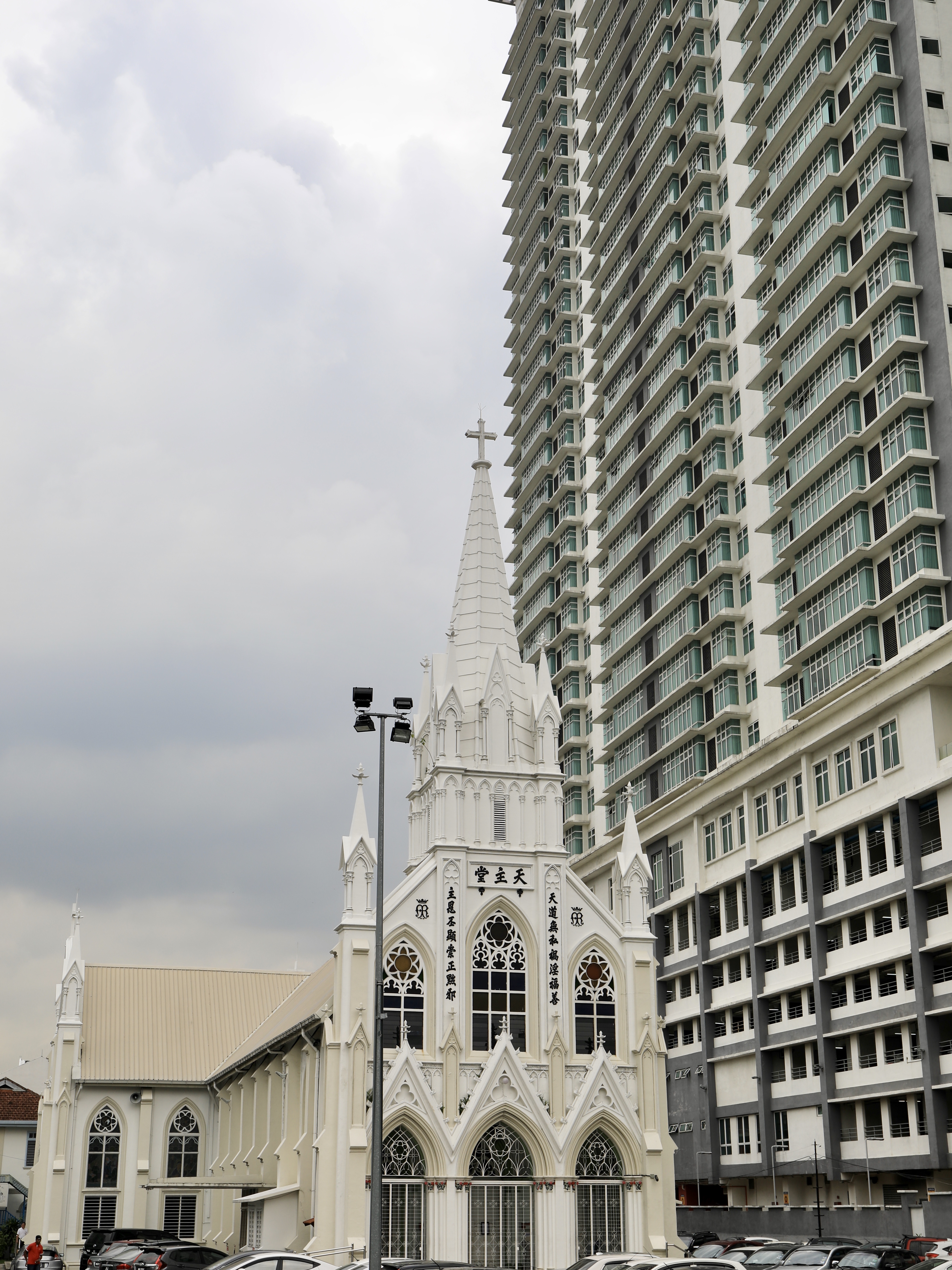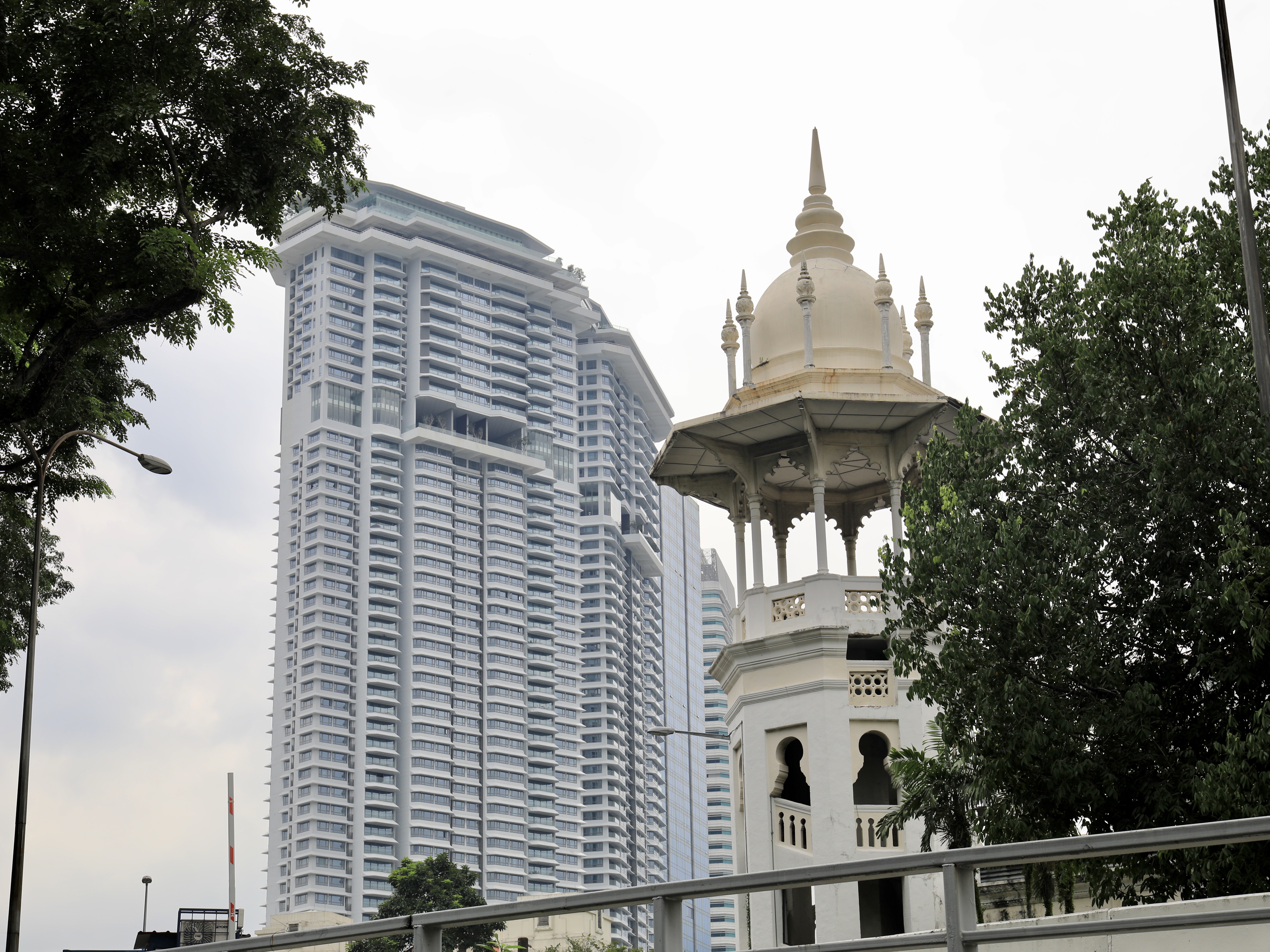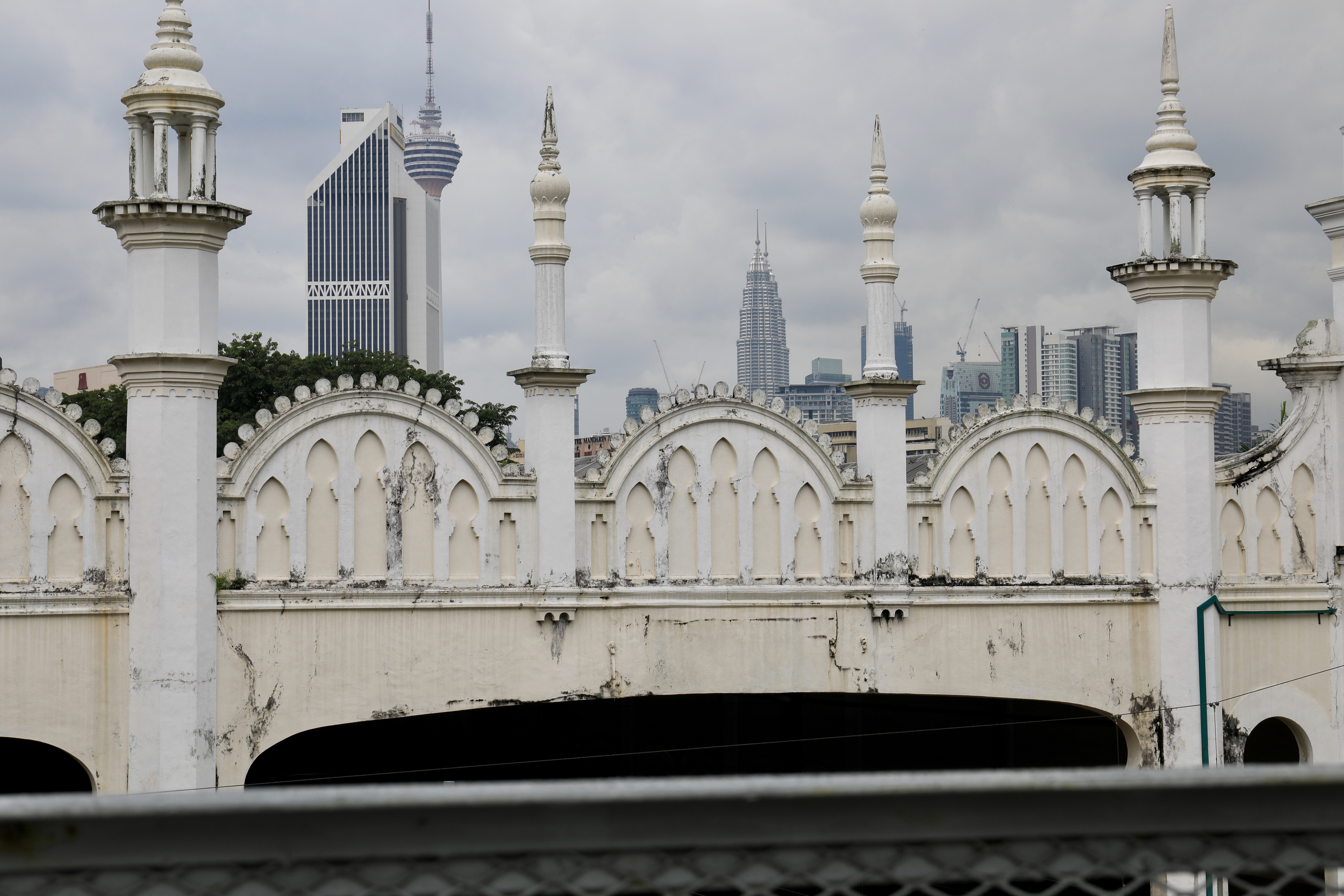 None of the above photos are of the centre of KL. In the middle of the last photo you can see the Petronas Towers (see the crop below);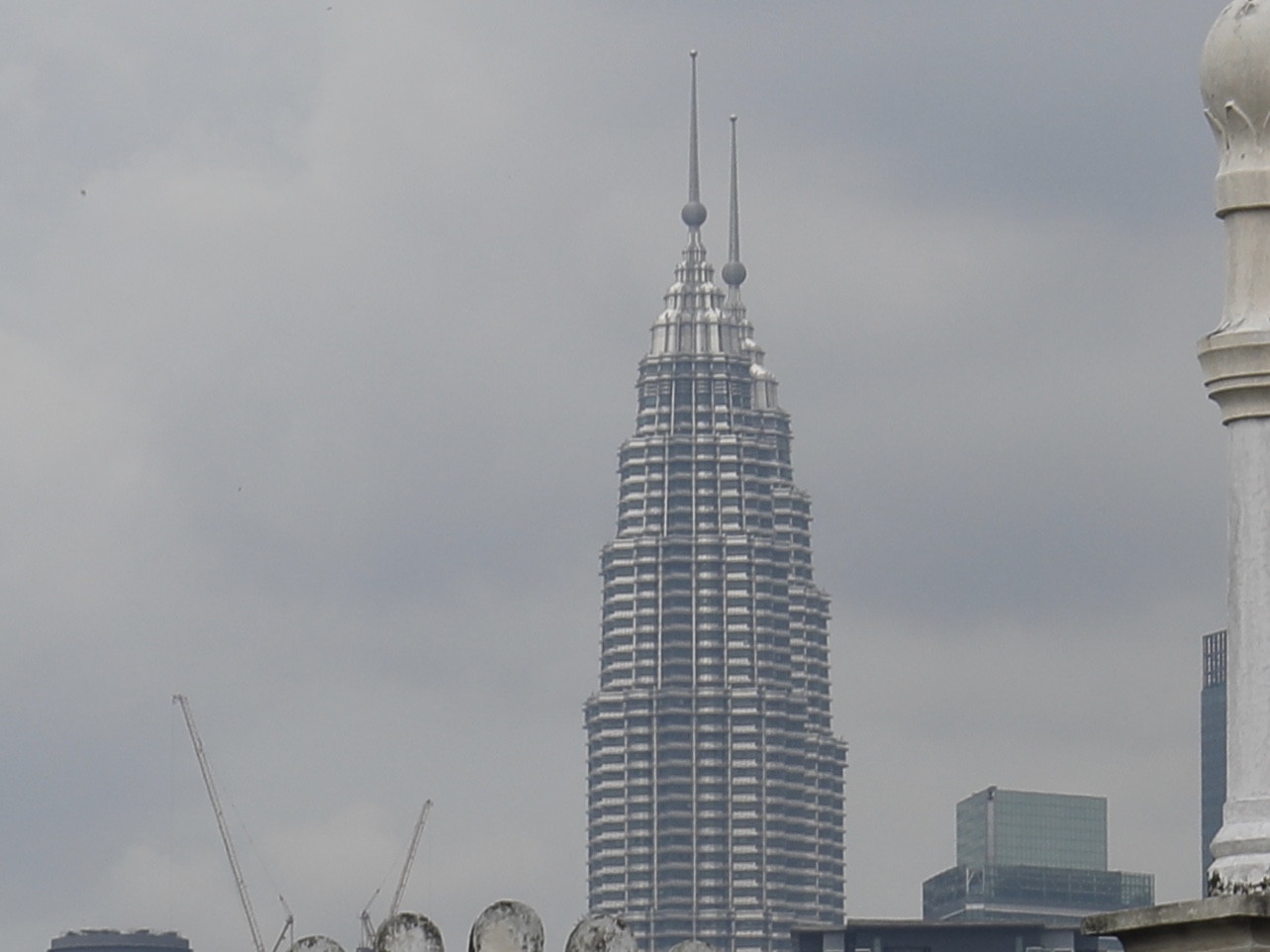 these towers are in the centre of KL. My flight is tomorrow midnight so I'll have time to discover KL's centre tomorrow and will update you accordingly.