On the ferry from Penang to mainland Malaysia I was the only cyclist among mostly motorists (in the back you see Georgetown):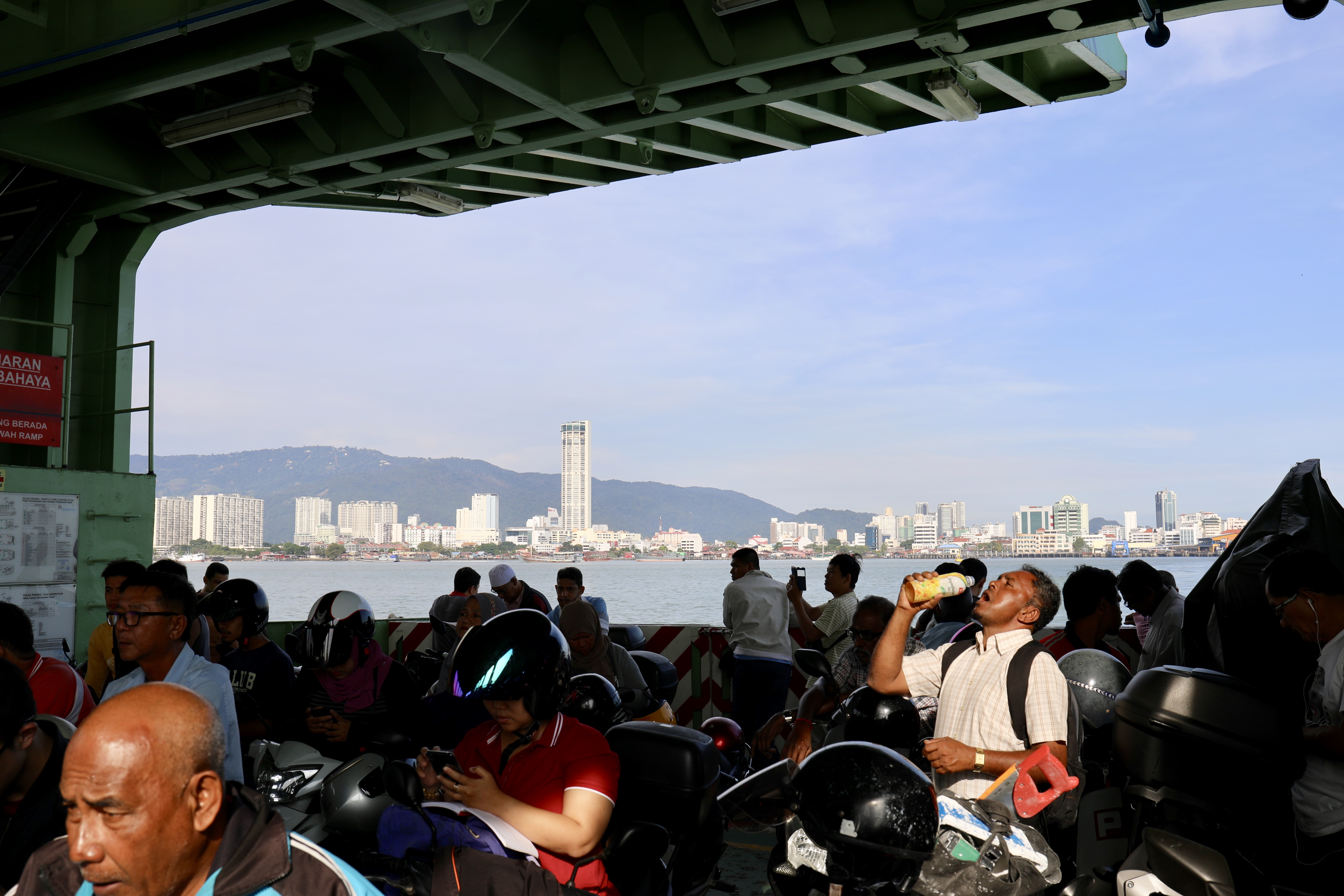 The cycling trip today was not that interesting; when I arrived from the ferry on the Malaysian mainland I had to cycle kilometres through industrial areas. Later the area turned into an area with small local enterprises with surprisingly many car repair shops, tire shops, etc.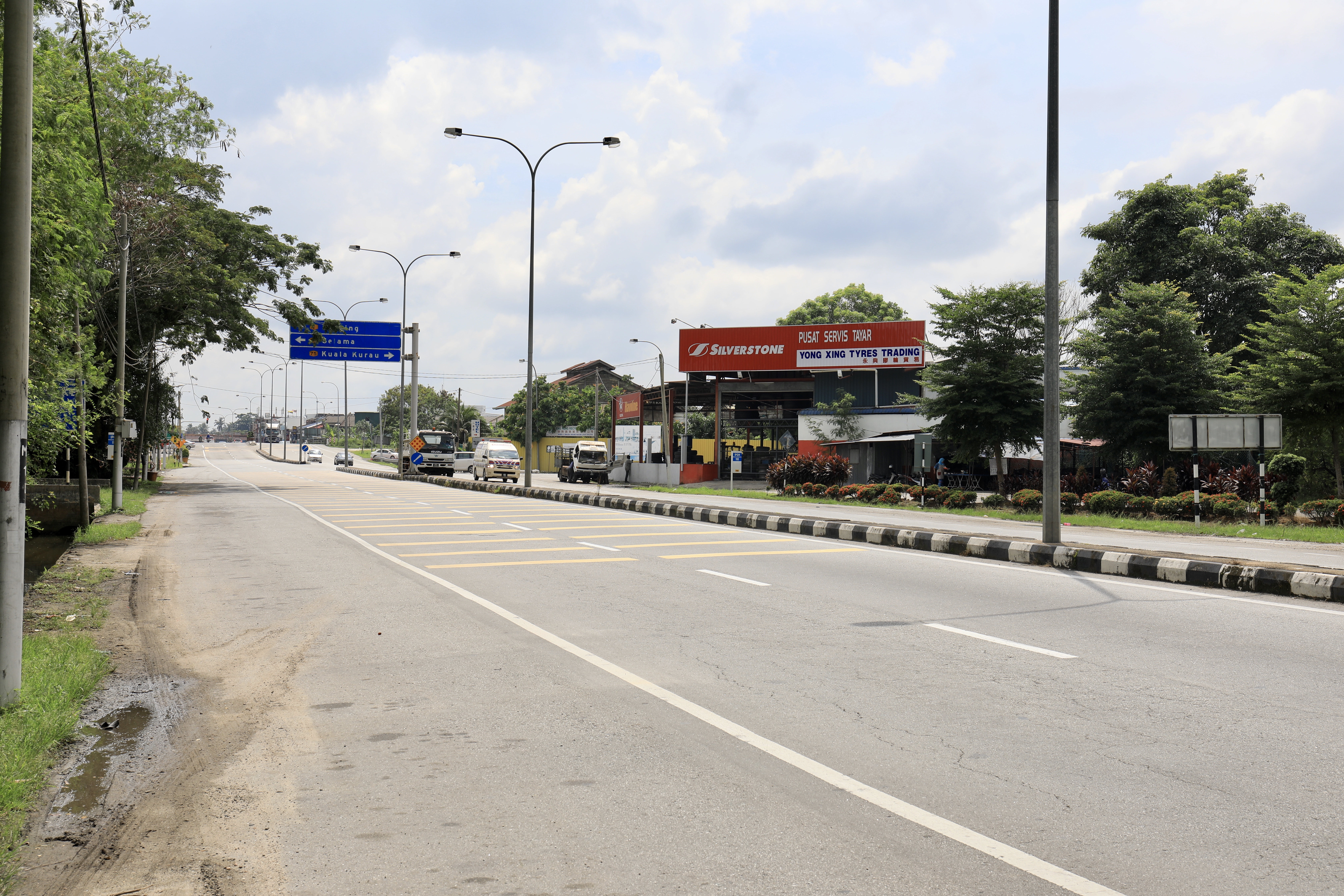 Kerian is a typical small town as I saw many during the last kilometres of todays ride; shops along the street and here and there a mosque:
I walked around in Kerian and walked through its China Town (mind you, not China Town like in major cities, only a gate and a couple of houses).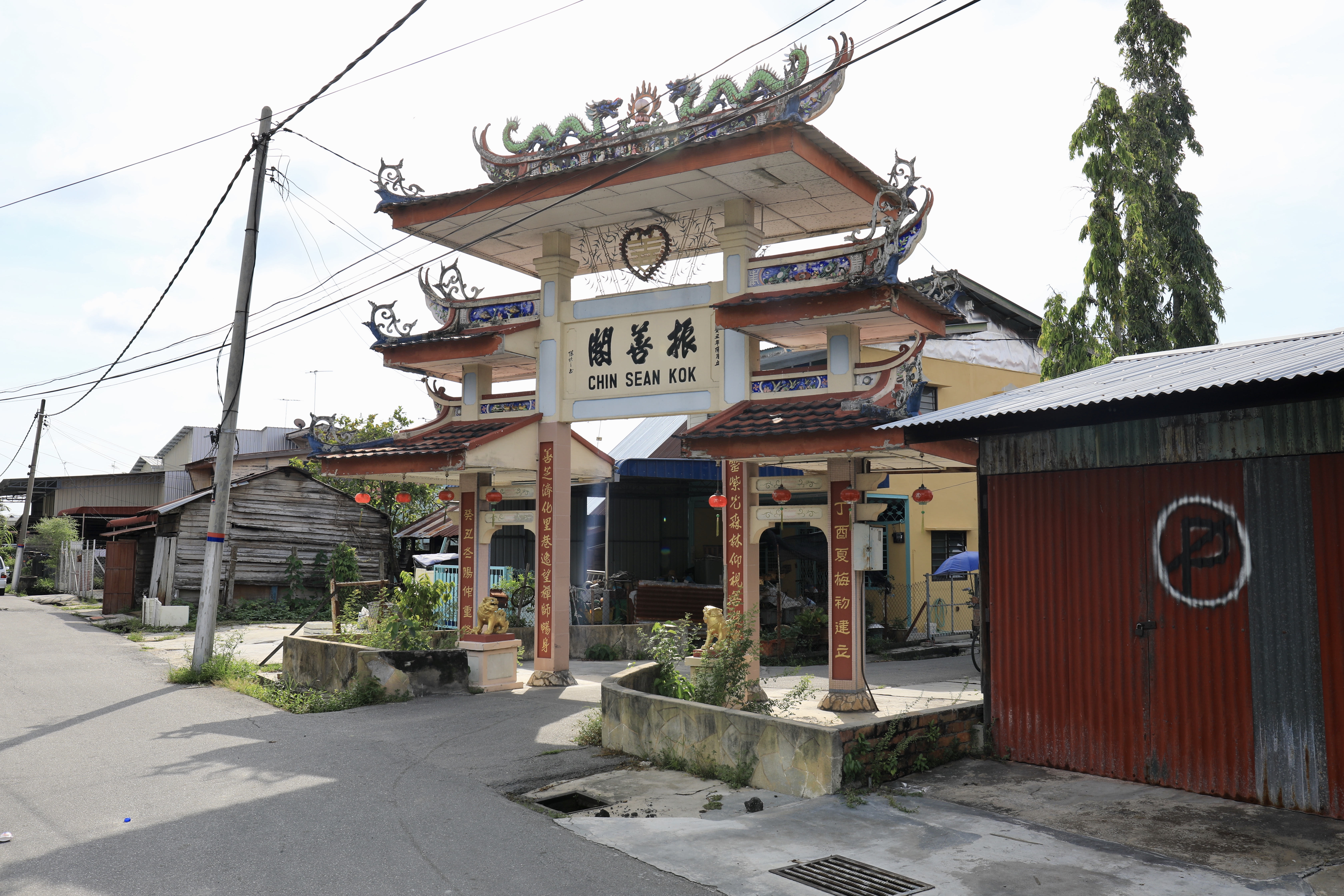 The 'villa area' of Kerian looked ok but also quite boring; Kerian is not a town to stay long …